Measuring your head for helmet fitment is the right place to start, but it is only a guideline. Different shapes of heads might require a slightly smaller or larger helmet in any given model. Trying on the model you are interested in is always recommended. A helmet should be as snug as possible, without being so tight that it will give you a headache. It's best to be fitted by a professional.
Measurement
1
Begin by measuring the circumference of your head with a tape measure or a lengthy string that you can line up with a ruler. Start above the ear and circle around completely, resting it in about a half inch above the eyebrows and at the fullest part in back. Measure multiple times to ensure you don't measure to small or large.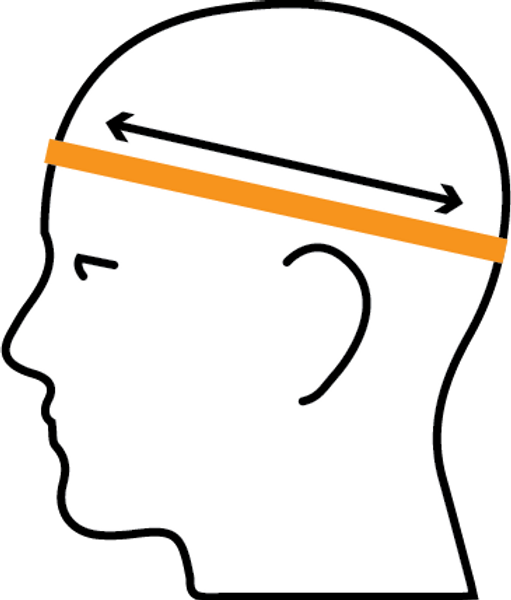 2
Compare your measurements with the size chart below. If your measurement falls between two sizes, opting for the larger size is recommended.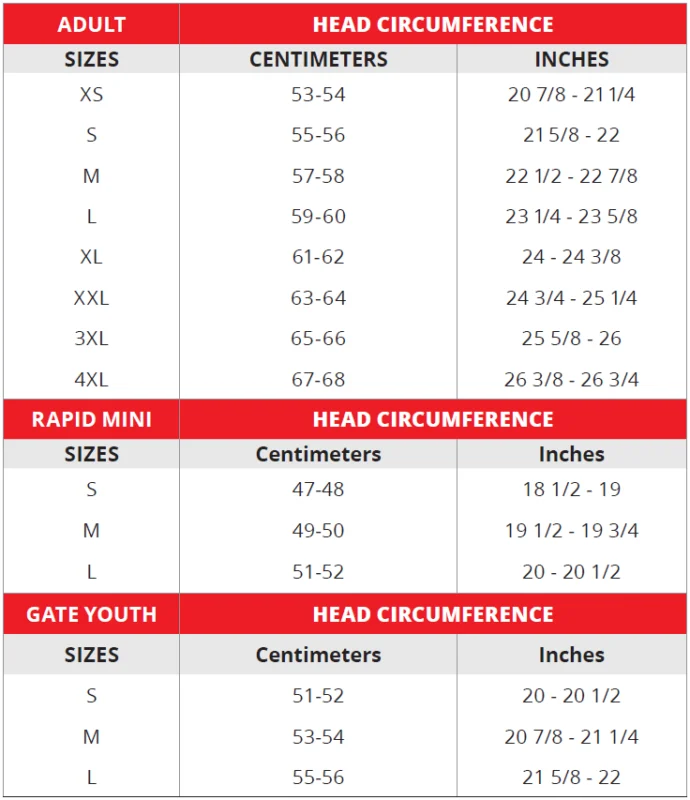 Summary
The above is going to be pretty standard sizing, however each brand of helmet is going to fit a little different. If you are able to try it on before making a purchase that is going to be the best way to ensure a perfect fit.