Southeast Motorcycle along with Ride Aprilia are now a retailer for UpMap, with devices in stock for all models of Aprilia.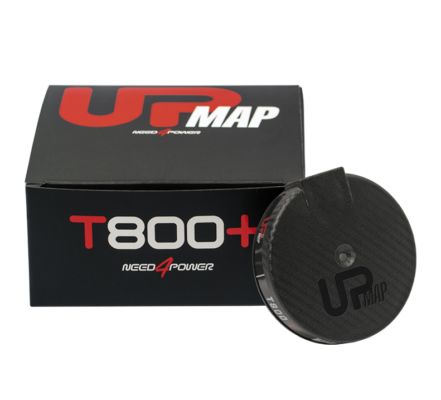 Reconfigure your bike's ECU by yourself, safely and easily.
The T800 UpMap device connect to the bike via the diagnostic cable allowing you to experience different optimized maps.
Manage by yourself all the set up, quickly and easily from your smartphone, via the dedicated UpMap app.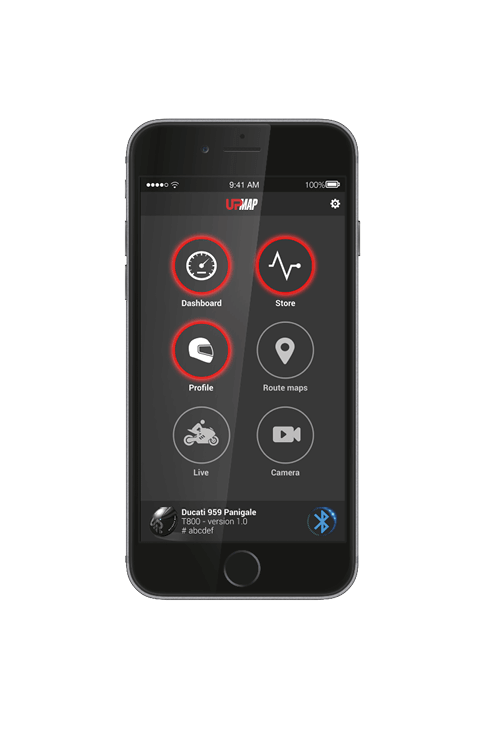 With the UpMap app you can ride your passion and enhance your perfomance like a professional rider; measure your results and control your improvements.
The UpMap app will allow you to record videos of your performances and share them with your friends. You can show them your results, your itineraries and your best performances.
Technical Features
Device sizes
Diameter: 61,18 mm
Depth: 18,57 mm
Functional parameters
10 – 15 Volt | 190mA | 2.3 W
The device is powered via the connecting cable socket of the ECU.
ECU connecting cable
ECU connecting cable must be connected to both the bike's diagnostic socket and the T800 UpMap device.
The position of the diagnostic socket is shown directly in the quick guides on board of the UpMap application.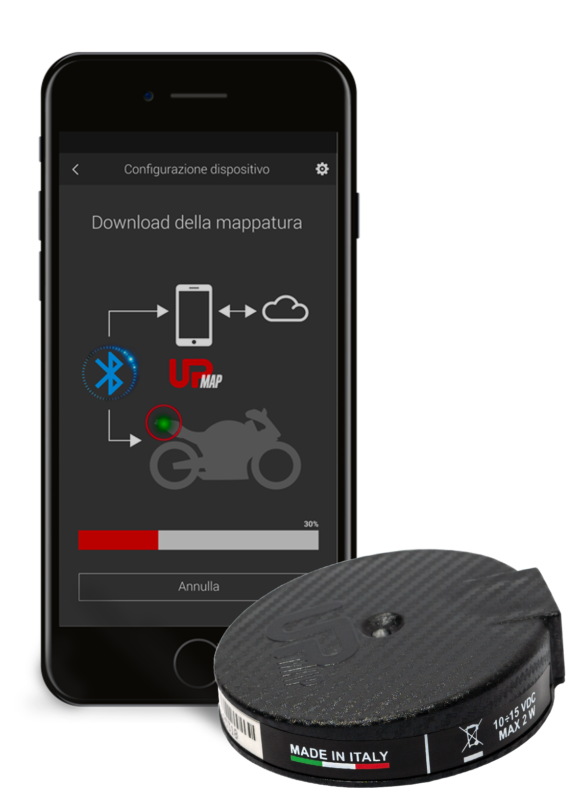 You can now order your own UpMap system today, just click the button below.